I had another post planned for today but this was just on my heart and mind to write about. I love being a blogger/content creator/YouTuber but it can be a lot at times. I do the best I can with what I have but feel at times it is not good enough. You know the saying, there is enough room for everyone but sometimes it feels like it isn't at times. There are so many different niches and content that people can talk about so there is something for everyone. You have bloggers that do book reviews, talk about motherhood, movies, tv shows and so much more.
I can be really hard on myself sometimes about my blog and my content. I feel left out when I don't jump on the challenge trends right away or feel I need to do what everyone else is doing to be recognized more. I try not to get too caught up in analytics and numbers because it frustrates me so much. I try not to complain about much but its hard keeping this all inside. I know it is bad to complain and rant on social media about it but where can I talk about my woes and frustrations? I often get caught up in other's successes and wondering what I have to do to get views and numbers like that. I get caught up about if my content is good enough to stand out and get those numbers like my fellow content creators or are people not checking for me like that?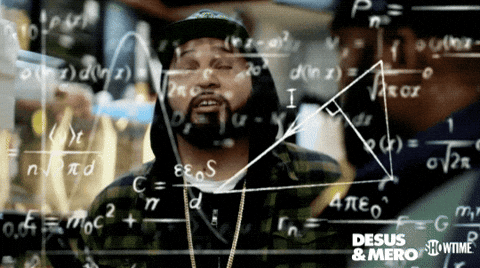 There are times I feel like trying to be a successful content creator is like a game with some people. Only following you to get their follower count up and never engage with you or your content but you engage with them and then they unfollow you. You engage with some people and they will only follow or like your content afterwards or not at all. You comment on their blog posts and they don't even respond or stop by your platform. People will watch your IG stories and never engage but you engage with them. I thought blogging and content creating was a community, not a game. I thought we were supposed to support each other, share what each other is doing and so on. I don't know if I'm supposed to share everything you do, comment, like subscribe to everything to get the same support back. It should be genuine, if I like you content, I'm going to like it, comment, share if I think others would benefit from it. I'm not going to do it just to get you to share my content.
Please don't get me wrong, I am really happy for everyone who has success. When they hit 10k on IG, secure a sponsored post, make more money from their content than last year, become a brand ambassador, do a collaboration with a brand. I root for everyone, no hating over here. I just need to learn to give myself grace and know I have good content. There are other inspired by me and what I'm doing and they honestly keep my going. I love my little online tribe. I've given up on the friend/family support a long time ago. Everyone is not going support what you do and you can't force them. I love doing what I do and even if I don't make a dime from this, I'm doing this because I love it. It felt good to get that out and you won't see me talk about this again. I just need to give myself more grace. See you guys tomorrow.