I think it is so dope when someone goes from reviewing and working with other natural hair brands to building their own business. I've been watching Whitney (better known as Naptural85 on YouTube) since I started my natural hair journey and her videos really helped me. I was able to find a routine that works for me and learn how to manage my natural hair cause I had no clue what I was doing lol! I think its amazing that she started her own natural hair care one with her sister and it has been taking the natural hair world by storm (well, in my opinion lol).
Melanin HairCare was founded in 2015 and officially launched in 2018. I was so excited when I saw that she was launching her own line and knew I was going to love it. The first two hair products that were introduced first were the twist elongating style cream and the multi use pure blend oil and the other 2 came along later. Along with hair products, Melanin offers stylish headwraps and a logo visor. I am pretty sure more is coming soon and I can't wait! I feel like now since I have everything to complete a full wash day, I can fully review this Black Owned Business.
I have to add that I love how this brand takes the time to share and explain the ingredients in their products such as black cumin seed, turnip root, baobab oil and turmeric. You can learn what the benefit of each ingredient is and know how it will help your hair which I think most brands should be doing. Yes I know I can do the research myself but it helps when it is explained by the brand.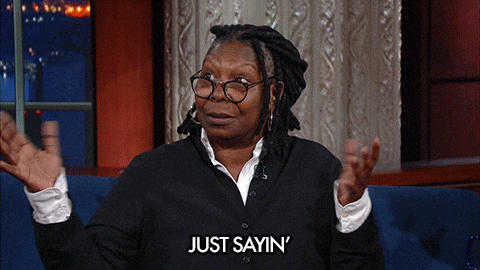 I'll start with the newest addition to the Melanin HairCare family, the African Black Soap Reviving Shampoo. I knew that a shampoo was coming at some point and this did not disappoint at all. This shampoo cleanses your hair without stripping away beneficial oils and you are left with hydrated and defined hair. I love that this container is for accident prone people like myself. I am notorious for knocking things over and spilling them. With this nozzle, it is impossible to waste any product if you tip this over. A little bit of this goes a long way. It lathers very nicely and can lather a bit too much if you use a lot of it ( I learned this the hard way lol). I will say after washing my hair, it did feel very hydrated and didn't have the dry feeling at all. My curls were popping and defined.
If you know me, you know I love a good multi use product. The Multi Use Softening Leave In Conditioner has to be my favorite out of the collection. This can be used in so many different ways such as a pre-poo, rinse out conditioner, leave in conditioner and deep conditioner just to name a few. I have used this in 3 out of the 7 ways (leave in, rinse out and deep conditioner) and my hair just loves this product. I am in love with the spearmint scent which is not too overpowering but it just smells so relaxing lol. It leaves your hair feeling super soft and hydrated.
The Twist-Elongating Styling Cream has to be my second favorite product from Melanin. I love a good and versatile styling product that I can achieve so many different styles with. I've tried my usual twist out, wash n go and twists which all came out amazing. This cream is smooth and creamy to keep you hair moisturized with any style. It is not too thick and won't weight your hair down at all.
Lastly is the Multi Use Pure Blend Oil that is another great multi use product. It helps to seal in the moisture, as a hot oil treatment and can even be used to moisturize your skin! I love how lightweight and non greasy the formula is so it doesn't just sit on your hair or weigh it down.
Overall, all the products do exactly what they claim. Also when you use them altogether, you get shiny, soft, defined hydrated hair. You get a lot of product for a decent price (other beg to differ) but I feel it is worth every penny for the amount of product you receive. If you have not already, I highly recommend checking out Melanin HairCare https://melaninhaircare.com and let know your favorite product if you have tried this brand already.
See you guys Thursday!