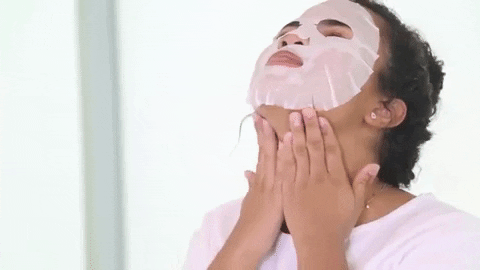 So about that skincare challenge I was supposed to start…..at least I'm washing my face in the mornings lol. I had this plan and schedule to cleanse, exfoliate and use facial masks and just completely fell off. I know I talked about wanting my skin to improve but how is it going to when I don't take care of it properly.
I originally planned to of course wash my face in the morning and evening and exfoliate and use a mask two times a week. Yes it all sounds easy but it can be hard when you are super tired and have to deal with off sleeping schedules (motherhood for you lol).
I did order a few skincare items from Sephora but due to what is currently going on, I have no clue when they will arrive so I have to use what I have in my current skincare stash.
Morning Skincare
Cleanser: Akoyn Beauty Papaya and Turmeric Golden Mud Facial Bar
Toner: Urban Hydration Kiwi and Pomegranate Micellar Water
Sunscreen: Black Girl Sunscreen SPF 30
Moisturizer: Akoyn Beauty Golden Nectar Facial Moisturizer
Optional Step: Olay Mist Ultimate Hydration Essence
Nighttime Skincare
Cleanser: Palmer's Skin Therapy Cleansing Oil
Toner: Urban Hydration Kiwi and Pomegranate Micellar Water
Bonus Toner (only use twice a week): Pixi Glow Tonic
Serum: Caudalie VinoPerfect Radiance Serum
Moisturizer: Derma E Radiant Facial Oil by SunKiss Alba
Masks and Exfoliator
Shea Moisture African Black Soap Clarifying Mud Mask
Tatcha Polished Classic Rice Enzyme Powder
Laneige Lip Sleeping Mask
Various Sheets Masks
So let's see if I can attempt this schedule again and hopefully my skincare items come in soon as well. What products are you currently using?