It is funny that I had this post in my drafts for Blogtober last year and no clue what happened lol. I have tried so many different hair products over the years and there are some that I honestly just can't live without. They work the best with my hair, I've repurchased them multiple times and just absolutely love these hair products. It was really hard to narrow it down to 10 and may have a part 2 because I have so many hair products lol. Let's get into my top 10 hair products I can't live without in no particular order.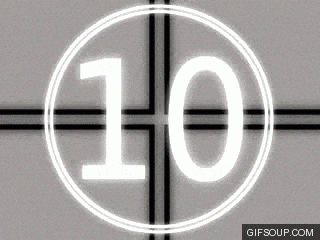 Bask And Bloom More Moisture Cream – I had to mention this first because this my all time favorite leave in conditioner I always reach for. This leaves my hair feeling so soft and moisturized. I love how it helps keep my hair moisturized and hydrated throughout the week until next wash day.
Bask And Bloom Brahimi Root Hair Masque – If you follow me on Instagram and watch my stories on Sunday when it is wash day, you would know how much I love this deep conditioner/hair masque. The first time I used it I was seriously blown away by how my hair felt after using it. I honestly don't need to explain much, just go get it!
Kiss Edge Fixer Max Hold – Listen I am so happy I found an edge control that will actually stay put all day and not flake at all. I have been on the search for an edge control for a while and nothing ever worked until this one. I just love it so much and it is super affordable. Plus this pineapple scent smells amazing!
Tailored Beauty Moisture Penetrating Deep Conditioning Treatment – Now this is a new product for me and I still need to do a review but this deep conditioner….just go get it please. My hair felt super soft and just so good…I was just blown away. Just go get it.
The Doux Mousse Def Texture Foam – This is another product that doesn't need an explanation, just go purchase it. When I tell you this is one of the best mousses I have ever tried and has never missed once with every style that I have tried with it. I am obsessed with this mousse and you should be too okay!
Bask And Bloom Hydrating Vitamin Curl Mousse – This is another product from this brand that you just need to purchase as well. This mousse is up there with The Doux and you won't be disappointed at all.
Shwaxx Lite- Medium Hold Styling Gel – This one of the most unique hair products I have ever used. I was expecting your typical gel but this styling gel is something different and really amazing. The texture of this is something you wouldn't expect but gives you the most amazing definition and hold. I love this product for just about all of my usual styles and always delivers.
Melanin HairCare Multi Use Softening Leave In Conditioner – You all know I love a good multi use product and this one is a favorite. I love that I can use this as a regular conditioner, leave in conditioner and deep conditioner. It leaves my hair feels so soft and hydrated, just love it so much!
TPH by Taraji Honey Fresh Shampoo and Makes It Rain Conditioner – When I need my hair to be squeaky clean and moisturized, I will reach for this duo. I love how the shampoo will get your hair super clean but not feeling too drying or stripped and the conditioner puts the moisture back in. I typically use them after I've had a protective style in or my hair just needs to be extra clean.
There will be a second and possibly third part to this because I have so many more products that are in heavy rotation for wash day and I love so much! Have you tried anything I mentioned? What are some of your favorite hair products? Let's chat!