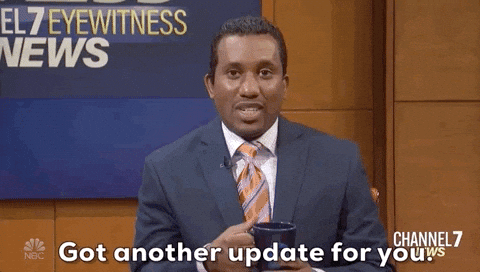 Ooopppss haven't updated in a while because I've been seriously stressed out at work and I just wasn't in a space to blog or create any content lol. I know I was supposed to update you guys on Good Molecules last month after using it for 30 days but it is good that I'm updating you now lol. Also I am really bad at taking before, during and after pictures of my skin but just know my skin is glowing and looking amazing now lol. Let's get into this review/update.
These 4 skincare products were gifted to me and I was so excited to use everything. I am always skeptical when I try out new skincare products because my skin is pretty sensitive when I try new things and can break out at any point. I have to say my skin absolutely loves these products so much! Let's get into these reviews!
Clarify And Cleanse Bar
Brief Description: ultra gentle soap free bar clarifies and detoxifies skin without stripping, also washes away impurities from face and body (which I didn't know you can use this on your body too)
Main Ingredients: Salicylic Acid, Tea Tree Oil, Cocoa Powder and Kaolin Clay
My Thoughts: I really loved using this facial bar. It did not dry out my skin at all and did everything it claimed. I was a little skeptical because it can be for acne prone skin which I don't have but it did help with the occasional breaks out I do get due to that time of the month or something I ate or put on my face lol. This was very gentle on the skin especially for the morning time.
Niacinamide Brightening Toner
Brief Description: promotes brights and even skin tone, helps to reduce the appearance of dullness, uneven skin tone and enlarged pores
Main Ingredients: Niacinamide (Vitamin B3), Arbutin and Licorice Root Extract
My Thoughts: This toner was one of my favorite products to use and didn't know it works well with the serum I'll be talking about next. I have noticed a difference in how bright and glowy my skin looks since I started using everything. The toner does pick up the extra dirt that may of been left behind and also I've noticed that my problem area around my nose with large pores has reduced (I wish I took before and after pictures, currently kicking myself for that lol.
Discoloration Correcting Serum
Brief Description: improves the appearance of skin discoloration, uneven skin tone, acne scars, sun damage and hyperpigmentation
Main Ingredients: Tranexamic Acid and Niacinamide
My Thoughts: I absolutely love this serum! I normally don't use serums in my morning routine so I was kinda skeptical at first but this serum really works. I had some dark marks and some discoloration which has started to fade and even out after 2 months of using this consistently. Again, I should of taken before and after photos because I just can't get over how much this serum has helped improve how my skin looks.
Silicone Free Priming Moisturizer
Brief Description: daily lightweight moisturizer that preps and smooths skin for makeup and also works to strengthen, condition and protect skin from environmental stress
Main Ingredients: Shea Butter, Macadamia Seed Oil and Naturally Derived Silicone Alternative
My Thoughts: I really love this moisturizer. It does help prep your skin for applying makeup and keeps your skin pretty moisturized throughout the day. I only need about a pump, sometimes a pump and a half for my face and it is not too much. It is very lightweight and works well with my sunscreen that I use everyday. My only thing is with the packaging. It is kind of hard to tell when I am going to run out of product because of the color and how lightweight the packaging feels.
I would obviously recommend everything mentioned. I love how my skin has improved over the past 2 months and how it just looks so healthy, glowing and just amazing. I am interesting in trying other products from Good Molecules because of how much I loved these. Also everything is very, very affordable. The most you would spend on a product is 15 bucks which is not bad at all! I will be continuing to use these for my morning skincare routine and be repurchasing everything. Have you tried this brand before? Let's chat!
Also there is a new YouTube video live on my channel. You can watch it here: