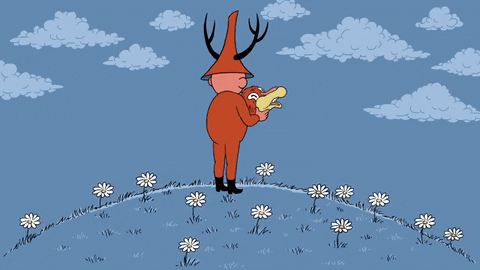 I think that GIF describes what a lot of people want to do with 2020 lol! We made it! We made it through 2020 and about to enter into a new year! I am just so thankful that I will be seeing another year and ready for 2021. I know we'll probably still be in the house for a while and still dealing with Rona and her trifling self but hopeful things will be getting better!
I don't think I felt this many emotions before in a year. I went through them all lol! At first I was excited and happy, then shocked, angry, depressed, dark, unmotivated, okay feeling and so much more. It really has been an emotional year for me and probably so many other people. It was a lot happening back to back, watching innocent African Americans lose their lives on social media, dealing with being black in this country, the election, Rona and her uninvited self, all the deaths while managing working from home and homeschooling. It was just a lot. I am grateful that I made it through and survive this year.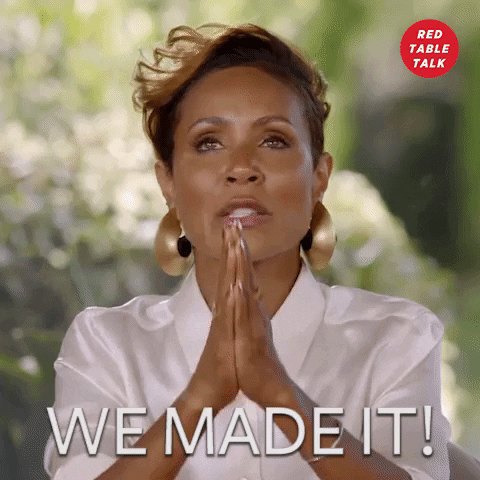 I feel like I've changed so much during this year and learned so many lessons, especially about myself. I was forced to deal with my internal issues and work through them. I do have separate posts about what I've learned this year but just so thankful I was able to realize these things about myself. I think the biggest thing was to really face my fear and how much I hold myself back. I needed to stop blaming everything else around me and look in the mirror. I was the one holding myself back, I was the one letting fear run shit, it was all me and no one else or thing. It was hard to confront that and start breaking down that wall but I just feel so much better.
I'm excited about whatever 2021 has in store for me and all of you. I hope that whatever you manifested, spoke into existence, projected will start to develop and reveal itself. I want to see all of us winning and being successful in 2021. I hope that Rona starts to make her exit cause we are tired of her lol and get to whatever life after a pandemic looks like. Enjoy your new year celebrations and see you in 2021!! Happy New Year!!!!