I am pretty sure by now you have heard the debacle with Deva Curl (inserts eye emoji). If you had not, you can catch up with this article I found on BuzzFeed https://www.buzzfeednews.com/article/stephaniemcneal/devacurl-hair-falling-out-problems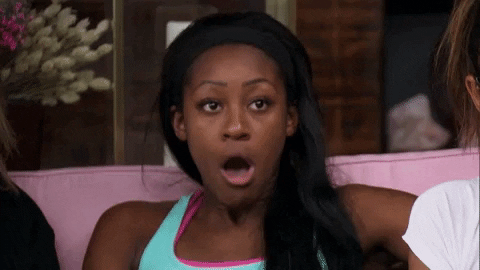 Yea, that was crazy to read about and it made me think about if we really take the time to read the labels on our hair products. I'll admit that I never have before. I just took the recommendation of a fellow YouTuber or just looked at what the product would do for my hair. It is hard not wanting to try every new hair product that comes out but we honestly should be reading the labels. Not everyone knows what cetearyl alcohol or hydroxprophyl starch phosphate is and if they are harmful to your hair.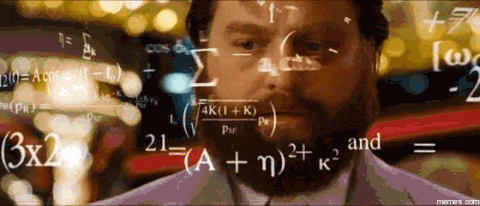 Now I'm not here to bash any hair company or products but I think we can learn a lesson from this and be more conscious of what we are using and do some research on the ingredients before taking the product home. The labels can be so intimidating on most of these products which makes it hard to know if the ingredients are safe or not. I pulled a few products I have in my stash and it is just crazy how small some of the print is and how many large and unpronounceable words there on the packaging.
I've noticed that water is always the first ingredient listed. We all know what that is and know the benefits of it and then it goes into the other ingredients we have no clue how to pronounce or what they are, the benefits, is it safe or harmful. I think if we see that at least water, shea butter, coconut or any other oils are listed, we'll assume it is safe and ignore everything else. Most of us are not going to sit there in the Target aisle and Google every single ingredient and some of us may do so.
I did a little research on some of these ingredients and most of them help preserve the product so it doesn't go bad, helps with the slippage, help soften the hair and so on. I kinda wish these labels didn't feel like trying to solve a difficult equation and were a little more reader friendly. I don't think it would be harmful to know what cetearyl alcohol does for your hair (it is actually the most common fatty alcohol found in hair products that are emollients that help to soften hair and skin. It provides slip to help detangle our hair).
I've noticed that some companies are already making their labels easier to read and more companies need to start doing so. They can also break things down on the website if it is going to take up too much space on the packaging. Hopefully this starts to change so things like this don't happen again but this leads me to another point.
We can be so easily influenced by our favorite "influencers". They receive so many products and some of them, not all some do not talk about anything negative that they experienced with products. With their influence, we go out and spend our hard earned coins and end up not loving the product. When we reach out to them about our experience, the response is usually "Oh well maybe its not for everyone, sorry you didn't like it" and they knew about it. Sometimes these companies ask them not to say anything negative about the products so they make a profit from us.
I've been guilty of this and ended up not liking some of the things I've purchased. I've stopped following those people since. I love the influencers who tell the honest truth and tell you not to waste your money on things they didn't like or just not of good equality. People need to be more honest with some of these product reviews and experience with using these products. I make it a point to be honest and not just tell you whatever because I want to continue working with the brand and mess up a potential relationship. If your product is trash, I'm going to let you know and let my audience know as well.
I know things are not going to change overnight but hope that they are in the process of changing. No CEO wants to wake up to the horror stories of what their products have done consumers. I just want you reading this to be more aware of the labels and who is influencing you. If taking those extra 5 minutes to look up what an ingredient is so you have a bad experience with a product or do your research before purchasing an expensive product your favorite influencer recommended. I feel those little things can really help.