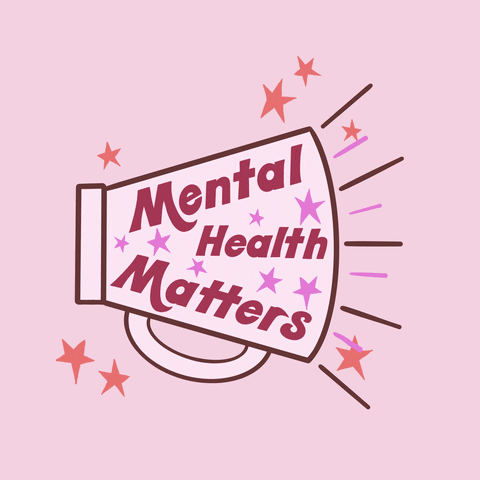 May is Mental Health Awareness month and it is super important to take care of yourself mentally. I've shared so much about my own personal mental health and what I've been through. Years ago I didn't know that mental health was a thing or there was a dedicated month to it. I'm thankful that I took the time to learn about mental health, what it can do, how you can get help and so on. I'm not sure where I would be mentally if I didn't learn about.
I've had to learn how to cope with my mental health over the years because I've really dealt with a lot that I haven't address and I have a really bad tendency to keep things bottled up. I've learned that it is okay not to be okay and to admit it. I had a bad habit of just saying that I was okay when deep down I really wasn't okay at all. Just so thankful I unlearned all those bad habits and felt comfortable talking about things more….well sometimes I still hold on to stuff but it's not as bad as before.
Now I'm taking baby steps with dealing with mental health by identifying self care and learning to step away when I get overwhelmed and things start to become too much. What is really triggering me lately is all these unnecessary killings of unarmed Black Men and Children. As you know or may not know I'm raising a Black Son and I have a husband and other Black men in my life. It is a lot when you see another story or see another hashtag. I honestly worry a lot when my son is out playing with his friends or when he is not around me. I just want to put him in a protective bubble and leave him there. It is just too much seeing about it and it just hits different when you are a mother. I can't even imagine what the families are dealing with and having to relive that nightmare over and over on social media. My heart really goes out to all of them….geez I'm getting emotional at the moment so I need to change the subject.
But my mental health and how I deal with it has come such a long way. I know I stated that I'm trying to get to therapy and still working on that. I don't know why I'm so scared but I know it will be beneficial for me. Please make your mental health a priority and put yourself first. Stop pouring from empty and putting others before yourself..especially in the workplace. Learn to set those boundaries and NO is a complete sentence. You got this!