I have been really conscious about what I am using on my face and body lately. I didn't realize that so many ingredients were so harmful and I'm thankful for learning about that now. I just used to read what the benefits of the product was and assumed if it was going to work or not and not really paying attention to the ingredients. I am discovering my skin is loving natural and clean ingredients that are beneficial to keeping my skin glowing, looking healthy and youthful.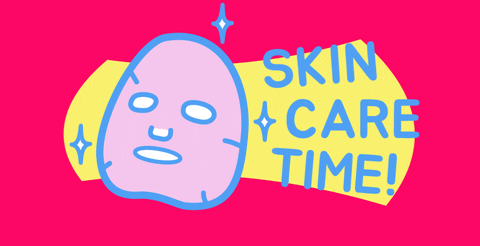 If you didn't know by now, I absolutely love Sugar Goddess! Everything I have tried has instantly become a favorite and staple in my skincare and body care regimens. Currently, I have the opportunity of being a brand ambassador with them (my code is DREA15 at checkout) and just super grateful for the opportunity. Today I am reviewing two of the new products from The Revival Collection and one product that I haven't tried yet.
The Revival Rose & Hibiscus Hydrating Facial Toner
Key Ingredients: Rose Water, Aloe Vera, Rosehips and Hibiscus Extract
Key Benefits: Hydrates skin and refreshes complexion while repairing skin's moisture barrier. Beneficial for dry, dehydrated, sensitive, dull skin
You guys know I love a good toner. I love that this comes with a spray to control how much you use. It can be so easy to pour out too much toner and this packaging is great for people like myself who sometimes knock things over lol. This toner is part of my nighttime routine and I just love how it feels on my face after cleansing it. It just feels so soothing and refreshing while it feel moisturizing at the same time.
The Revival Rose & Hibiscus Hydro-Lock Facial Oil
Key Ingredients: Tamanu Oil, Rosehip, Squalane, and Hibiscus
Key Benefits: Keeps skin looking healthy, hydrated, moisturized, glowing and protected. Beneficial for dry, dehydrated, sensitive dull skin
As I was reading the description of this oil on the site, I didn't realize I could use this oil in 3 different ways lol. I was mainly using this as my facial oil at night but this can be used as an oil cleanser and hydro-lock serum! I love a good multi use product and will be trying this as a cleanser and serum soon. I love how lightweight this oil is and just absorbs right into your skin. The directions say you only need 1-3 drops but you guys know how I am, I don't follow directions lol (I use 3-6 drops lol). Even though I use more than directed, it still absorbs into the skin and doesn't just sit on the skin. When I wake up in the morning, my skin is still moisturized and hydrated.
The Revival Rose & Hibiscus Hydrating Face Mask
Key Ingredients: Rose Clay, Rose Pedal Powder, Hibiscus Powder, Kaolin Clay
Key Benefits: Hydrates, revives skin's texture, soothes facial eczema and refreshes complexion
You guys know my favorite color is pink and just instantly loved this mask before I used it because of the color lol. The. night I used this mask, my skin was feeling a little dry and this really did bring back the hydration in my skin. This mask left my skin feeling so smooth and soft.
Now there is a a scrub that goes with this collection that I didn't pick up but I plan on trying it soon. I highly recommend everything if you are looking for something to revive your skin or you need a little extra hydration. You can check out Sugar Goddess here https://www.shopsugargoddess.com and use my code DREA15 at checkout for some coins off.