I just can't get over that it has been just about a year since we've been in the midst of this pandemic. Like it is just crazy that a year went by so fast and so much has happened within that year. I was having a conversation with my husband the other day about jobs and how it is possible that you can work from home now. I've worked places where it wasn't even an option but it seems like they should be making the shift to allowing their employees to work from home or least allowing them to work from home a couple days during the week. Some of us have children and lives outside of work and need more of that work/life balance. I'm just interested to see how this all unfolds since some states are starting to open back up for some reason…..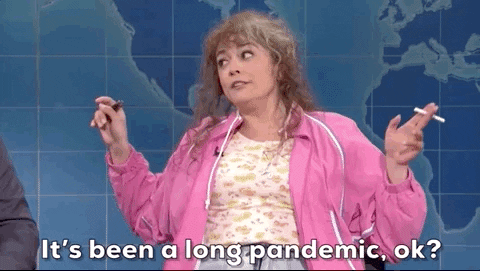 I just wonder how long we are going to be in this pandemic and have to deal with this virus and everything. I almost forget when I leave the house that I need a mask (and I've learned to keep spares in my car or in my purse). I know many of us thought we would be out of this by now but it honestly seems like there is no end in sight. I know we have to be optimistic and remain hopeful that we'll get through this.
Life has just been pretty interesting lately. I've had a range of so many emotions and feelings since the beginning of the year. I guess its all the we're still in a pandemic, the country is still divided and seems like nothing is changing or getting better. We're all just sitting around waiting for something to happen. I guess it is also the thought of 2021 being a continuation of 2020 but it hasn't been as bad so far. I'm just looking a little glimmer of hope that we'll be getting out of this pandemic soon and things will start to change.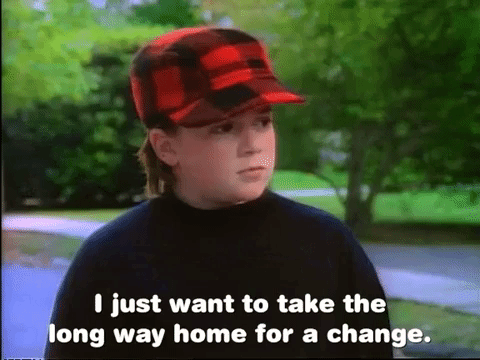 Other than that, things have been okay. I honestly can't complain, I have a roof over my head, food to eat, clothes on my back and can afford to keep going. I've had my moments of having to show up when I honestly just want to do nothing and lay in bed. I've been finding joy in laughing at TikTok, discovering new recipes on Pinterest and so on. It's important to find the joys in life. I'm thankful for journaling and having somewhere to brain dump and get some thoughts out. I don't know what took me so long to start doing it but I am so thankful for it. I am just ready for it to start getting warmer so I can enjoy more time outside. I can't wait to enjoy my morning coffee alone in my backyard or vibe to music when it gets dark. I'm excited lol. Hopefully you guys are having a great start to your week and see you Thursday!