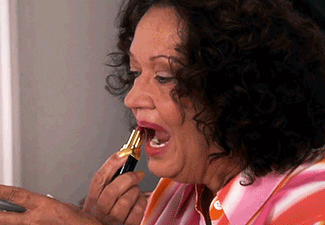 Funny thing, I told myself before 2021 started that I was going to go on a makeup no buy for a while because I wasn't going anywhere and why did I need anymore makeup (who says that lol)? I was going good until Fenty of course started dropping new things, being influenced and cruising the makeup aisles at Target lol. I just couldn't help myself and wanted to share the new items in my stash. I haven't used anything except the Charlotte Tilbury Setting Spray once (I need to try it out a few more times) but just excited to try everything.
And did you know Beauty Bakerie (Black Owned Business by the way) has a new Bite Size collection at Target? I saw it in Target one day and had to stop myself from buying up everything lol. I only picked up two liquid lipsticks but I'll be back for more lol.
I will circle back probably sometime next month with a full review on everything. Have you tried anything mentioned? Any new makeup products your recently picked up? Let me know!
Fenty Beauty Gloss Bomb Cream in Honey Waffles, Mauve Wives and Cookie Jar
Charlotte Tilbury Flawless Setting Spray
E.L.F Cosmetics Bite Size Eyeshadow in Berry Bad and Wow Brow in Deep Brown
Beauty Bakerie Bite Size Matte Liquid Lipsticks in I Nude It and Churr'All I Knead
Sonia Kashuk Makeup Blender