You know, I wasn't going to have a post for today. I didn't want to force it but you know me, if something keeps tugging at me I am going to write about it. I felt like I needed to send out some positive vibes and motivation to you because this year has been something else right?
I know most of us are so ready to throw this year away but 2020 is not over yet. I know that each month brings something crazy, out ghettos the previous month and seems like things aren't getting any better but we are still here and surviving. This year may not be as we planned but we can still call it a success when we make it 2021. I know we were ready for next year to be here already but we don't know what 2021 will bring either. We can still make the best of the last few months of 2020 and be grateful we made it through.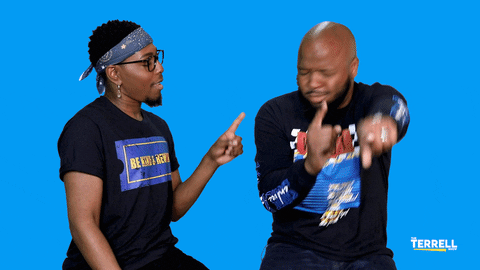 We still have this last quarter of the year to get through and you honestly never know what may happen. You may achieve those goals you put on your vision board at the beginning of the year, that dream job may be on the way, that partnership you were waiting on will come through, something good may be coming soon. I know this year has been heavy, emotional and just way too much but we made it this far, let's see what happens.
I was right along with most of you, wanting to just throw this year away, feeling all kinds of emotions, just over it and ready to give up and wait for next year. I had to really think about it and realize that it may not be the ideal but we are still breathing and making the best out of it. We will get through the rest of this chaotic year and have some stories to tell lol. We got this and will get through this. I believe it and believe in all of you.