I finally finished this book lol! I thought it was going to take longer than a month because of how big the book is and the number of chapters. I'm always late to the party because Becoming came out last year and I really wanted to read this book on my time. I also wish I was able to attend a stop on her book tour because it looked amazing. I'll try not to make this review too long but grab a snack and enjoy.
I just have to say that I love Michelle Obama, she is one of my role models. And also if you have any reservations about this family please leave the negative comments out of this, this is a positive space here on Naturalle Drea. Anyway, she just moves with style and grace and made it look easy. She was always styled flawlessly and poured into the people she spoke with. It was refreshing to see someone who looked like me as First Lady and as a role model.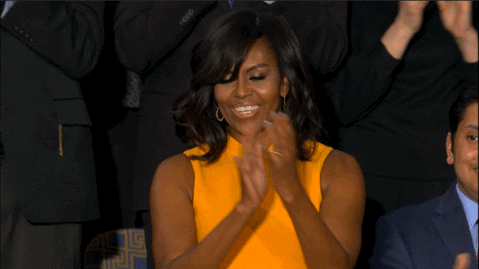 So about Becoming, I'll admit to being intimidated about reading this because it was so thick lol. I think that is why I put it off for so long but I'm glad I took the time to read it because it was such a good read. I loved the insights on how she grew up, her family dynamics, how she met and fell in love with Barack and just her perspective about his political career and presidency. It was such an interesting perspective to read from.
Now as much as I loved reading this book and please don't come for me, I felt the beginning was a little to drawn out for me. Yes I loved reading about her upbringing and traditional two parent home but it was just too long to read through for me. I understand we had to read about how Michelle became who she was, her morals, values and principles growing up. We had to get the prelude into her becoming Mrs. Obama and the First Lady but I was struggling to get through those first couple chapters.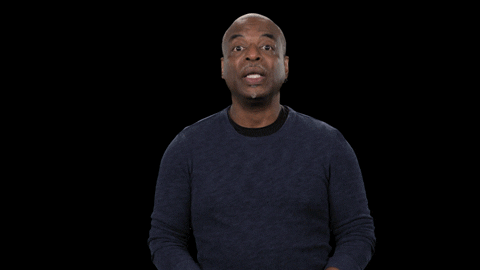 I have to say my favorite part of the book was reading about how her and Barack met and fell in love. I loved reading about how she tried to suppress falling for him and one day just let it go lol. It was intriguing to hear it from her side how their relationship developed from being friends to husband and wife. It was also interesting to read from her perspective how his political career got started and how she was there every step of the way. People really seemed to see how much he cared about people, the issues and wanting to make things better. Barack just seemed to "have it" from the start and it shows. She really believed in him, of course would have a few doubts with these political races but always stood by his side and supported him no matter what.
I also love how transparent she was about their marriage and how they weren't perfect. Like every couple, you have your issues to work through and how to make your marriage work for you and your partner. She spoke about going to counseling early in their marriage and talking things out to make them work. They worked towards who they are today with communication, sacrifice and understanding.
I really related to Michelle when she became a mother and wanted the best for her children. She wanted to be present and have some kind of normalcy with raising them. Michelle understood she had to work to help provide for her family but also felt that guilt of being a working mom like I feel sometimes. I know I have to work to help provide for my family and missed a few milestones, games and a concert but I strived to be there for everything else. I want my son to know why I have to work but also see that I am present. They really made it work with Barack being away so much for work but he still made time to be with his family.
With her making the First Lady role look so easy and effortless, I didn't know the struggles and criticism she dealt with. People took things she said out of context, she was accused of not loving her country and also having to hear the things that were being said about her husband. It seemed like it was a lot to deal with but they handled it as best as they could. I just loved reading her perspective of being in the White House, campaigning, Barack's two terms and just everything. It was interesting read about how she started Let's Move and how passionate she felt about military families.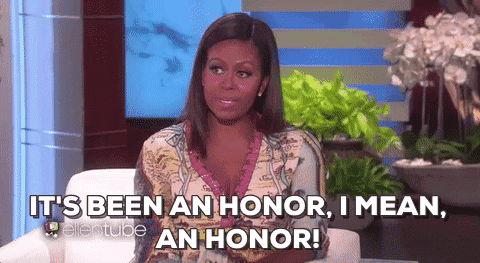 Overall Becoming was such a great read and highly recommend it if you have not read it already. You will need to carve out some time to read it because of the many chapters but it is really worth it. I feel like I know Michelle a little bit more and truly admire the woman she has become. Also, did you know she started a podcast? You can listen exclusively on Spotify and even those I've only listened to one episode so far, I love it and can't wait to hear more.
What is the latest book you have read? I'm currently going through my pile of dusty books to figure out what I'm reading next. See you guys Thursday!