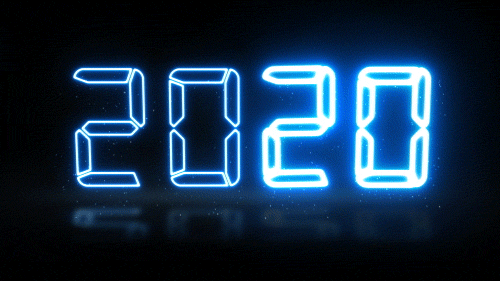 Happy New Year everyone! I am so thankful to be seeing another year and another year to grow and evolve. I know a lot of people make resolutions, goals and commitments for the new year along with myself. I don't make resolutions typically, I set certain goals I want to obtain during the course of the year.
Oh by the way, my blogging schedule has changed. I will now be posting every Monday, Wednesday and Thursday at 12pm EST.
My word for 2020 is focused (I know so cliche lol) but I honestly feel like I'm in a better position and place to be more focused on myself, my life and everything else. I want to continue growing, being a better version of myself and just feel good about the progress I'm making. I have gotten in my way for too long, let fear get in the way one too many times, let self doubt and lack of confidence just block opportunities and hold me back for too long. I want to focus on pushing past the fear, getting over the imposter syndrome and getting out of my own way. I know things are not going to happen overnight and it is going to take time but I'm determined not to sell myself short this year.
The other night part of my tribe got together and we created our vision boards and talked about our goals for the new year. It was great just talking it out and making a plan to hold each other accountable for working towards our goals. Here is my vision board that I created.
I am just excited for this new year and everything that will happen. I'm ready for change, growth and to be more focused.
What goals do you have for 2020? See you guys Wednesday!