I remember early this year, I posted on Instagram "In 2019, I want to level up and be more consistent". I was honestly tired of how things in my life were going and wanted a change. I set these high expectations and set out to have this amazing year. Life laughs when you try to make those kins of changes and throws everything in you path to make you detour and go off course.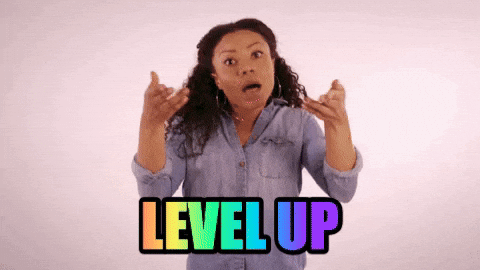 I stopped making "resolutions" years ago because I never completed any of them or followed through. I made a commitment each year to change, grow and evolve myself. I learned so much about myself last year and feel like this year I took the steps to figure things out, get myself together, to keep learning about myself. I feel like I am making progress to being that better version of myself that I envisioned at the beginning of the year.
I have to keep remembering that things take time and you can't rush things. You have to be patient and things will happen when it is the time and season to happen. I am still learning how to be patient when I want things to change. I am starting to understand that you have to wait on your season and wait when you are in a position to receive what you are asking for. I feel that was one of the biggest lessons I learned this year.
So honestly, this was another year of learning and growing for me. I started to feel a little down as we hit September and I wasn't where I thought I would be this year but I'm still alive, employed and in good health. I have accomplished a few things this year that I was so excited about and still have some things coming up. I just needed to keep reminding myself about be patient and let things fall into place.
Did you set any goals or resolutions this year? How are you making out with them? Comment below and let me know about them. I may or may not have a post tomorrow so I'll either see you tomorrow or next week!