Last year, I wasn't even thinking about wearing perfume because we were in the house lol and I didn't see the point. In 2021, I started to make more of an effort to wear it because they were collecting dust lol and why not smell good in the house. Well, now that I am back in the office and outside a little more, I feel more like wearing it.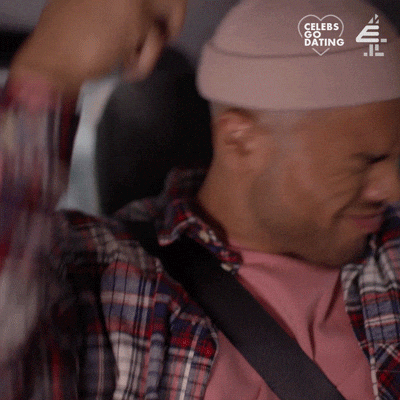 My scent preferences change with the weather. As it gets warmer out I love fruity, fresh and floral scents. When it get cooler out, I love warm, musky and spicy scents. I actually picked up a couple new scents based off of recommendations, being influenced lol and revisiting old favorites. All of these scents have been in heavy rotation over the past couple of months and I just love them. Also a tip when purchasing fragrances you have never smelled before or trying out for the first time, if you can, purchase the roller ball size or travel size. You want to make sure you like it and it blends well with your body chemistry.
Dolce and Gabbana Light Blue : It is described as a fresh scent and has notes of citrus, apple and bamboo. This is my everyday perfume because it is light and fresh smelling. It is not too strong and it is perfect for Spring and Summer. Also for anyone who loves a good clean and fresh scent without it being too much!
Viktor And Rolf FlowerBomb : It is described as a warm and spicy fragrance with notes of jasmine, orange blossom and patchouli. This one is an oldie but goodie for me. I feel love with this after smelling it in Sephora a few years and ago and have been hooked ever since. I don't get warm and spicy but it seems more floral to me and I just love it so much. I know at some point I'll have to break down and buy the full size but for now I'll keep purchasing the roller ball.
Kayali Deju Vu White Flower: It is described as a warm floral scent with notes of gardenia, jasmine and vanilla. I purchased this during the Sephora VIB sale. I was trying to get my hands on the Vanilla one but it was sold out and based on the description of this one, I knew I was going to love it and I do. I am obsessed with this perfume. You can wear it everyday or for a night out. It is the perfect mix of vanilla and floral to me.
Mix Bar Vanilla Bourbon: It is described as a warm and spicy fragrance with notes of vanilla, oak infused bourbon and apple blossom. I was watching one of Andrea Renee's Youtube videos and she stated that this is a dupe for the Kayali Vanilla that you can find in Target. I was finally able to get my hands on this after it being sold out for a while and I'm hooked. I haven't smelled the Kayali one but I'm pretty sure it could be a dupe. This would be a perfume I would wear during the Fall and Winter months but I feel it can be worn all year round. This just smells so good.
I have a few more perfumes I want to try out but these are the ones I have been loving so far. What is your favorite perfume? Let's chat!