As I'm typing this, I just realized I haven't been working on my 2nd quarter goals too much, I've been so consumed with other things in my life. I know the main thing I wanted to work on is to make self love/care and my mental health a priority. At first I felt like I'm already starting to fail already but had to stop and think about it. It is okay not sometimes when you set goals that you don't get to them right away, just as long as you finish what you started. I'm learning to be more patient with myself and not get so frustrated so easily. And honestly, I'm not so sure what to do for self care as I am still trying to define it for myself and what it looks like for me. I just want the self care/love to be beneficial, refuel me so I'm no longer running empty and relaxes me. I know I will find it soon.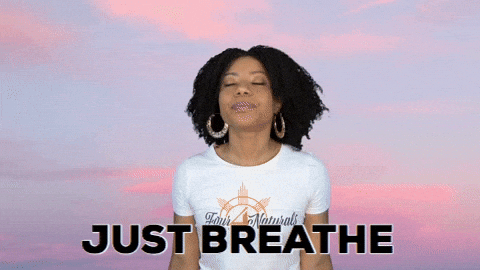 I feel this year for me is turning into another learning experience for me. I am still learning so much about myself and it is always good to learn something new or keep discovering yourself. But other than that, everything else is going well. I also recently received some good news that I'm so excited about. It really does pay to keep believing things will work out and never giving up. I know this will now change my whole daily routine but I am excited about this new journey and path I'm taking. I'll talk more about that in another post.
I've been trying to stay positive and keep pushing when I want to give up or things get rough. Life can be crazy at times but you just have to keep pushing. I know things may have been rough or difficult, especially over the past year but we survived it and we owe it to ourselves to keep going. Hopefully you all have been doing well and maintaining as best as you can. See you guys Friday!