I was so intentional with the books I wanted to read this year. I researched, read short descriptions, reviews and polled others for good books to read. I wanted things that would inspire, motivate, educate and so on. Just by the title alone I knew I was going to enjoy this book and I think you would too.
Girl Gurl Grrrl was so enjoyable to read. Everything just flowed together as I was turning the pages and diving deeper into this book. Funny thing is, I didn't realize at first that the whole book was not just written by the author, Kenya Hunt. There were other amazing women sharing their stories too and I just loved reading about all the different perspectives of being a black women and learning to navigate life. I honestly could relate to majority of this book as I have been through some of those struggles and triumphs. I found myself shaking my head in agreement, saying "Girl" and even shedding a couple tears. I just felt all the feels while reading this book.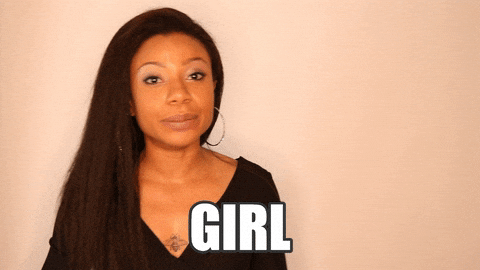 It was also interesting to read about moving from the United States to London from the author. It was real interesting perspective of the transition and how life was in a different country compared to living in the states. Another interesting thing I learned while reading is who started the #blackgirlmagic hashtag. It was originally #blackgirlsaremagic as a source of uplifting by CaShawn Thompson. She stated that "The hashtag was born of a childhood understanding of how wonderful Black women are. I first used it in a tweet in response to someone saying that Serena Williams looked like a man and that is why she is a superior athlete". I literally use this saying and hashtag so much and it means a lot more now knowing where it originated from, a Black Woman.
Although I loved the whole book, there were a few chapters that really stood out to me (2,3,8,9,10 and 12 to name a few lol). What really hit me was reading about the fears of raising a black son in this current time. How we have those difficult conversations with them, what to say when they see what is happening on the news and so on. It really resonated with me currently raising my son. It was so hard to sit him down and talk about what is going on and why certain things happened. He is just a kid and it just hurt me to even have to talk to him about any of this.
Overall, I highly recommend this book. It was such a good read cover to cover and I would go back and read it again. What is the latest book you have read? Let's chat. Hope you are have a great start to your week and see you Thursday!