Happy Friday! It is becoming harder and harder to keep up with who is releasing new hair products. They seem to just be popping up every time I'm online lol. I've seen the TPH by Taraji floating around online but didn't see any of my curl friends reviewing or trying it out. I was curious but held off for a while as I'm trying to use what is already in my stash lol. I started to pick up the products at Target little bits at a time until I had everything I needed for a full wash day.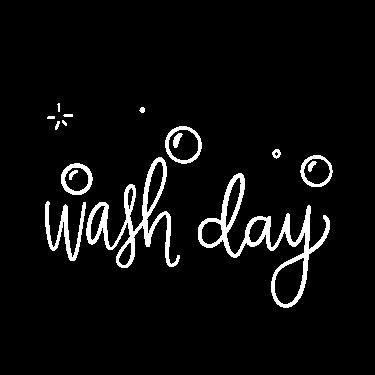 So I picked up the Never Salty Sugar Based Scalp and Hair Scrub, Honey Fresh Shampoo, Make It Rain Conditioner, Mask On Conditioning Mask, Ride or Die Detangling Leave In, Twist and Set Twisting Cream and Tough Cookie Defining Gel. Everything was priced between 10-15 dollars which wasn't that bad. I was trying to figure out what style I wanted to do but ended up with my usual twistout lol. I wanted to do something with curls but I forgot my hood dryer cap was broken and it was late to run to the beauty supply store. Maybe next time but let's get into reviewing these products and I'll link my video at the end.
Never Salty Sugar Based Scalp and Hair Scrub: Now I've never tried anything like this before and was super intrigued. I wondered how it would feel on my scalp, would it be too abrasive but not at all. It felt so soothing and relaxing on my scalp. It did not feel rough at all which was a plus. I loved the peppermint sensation and scent as I was massaging my scalp. This would be perfect after wearing a protective style and you need help with getting rid of the product build up and residue. It rinsed out with no issues and I just love this. I will be using it more often.
Honey Fresh Shampoo: Can I just say I loved the scent of this shampoo and conditioner? It was just a refreshing fresh and clean scent that I just loved lol. This shampoo had a silky, smooth consistency and a little bit goes a long way lol. I used a bit too much at first but it really left my hair feeling super clean. It did have that really squeaky clean feeling which wasn't too bad but a conditioner is definitely needed after using this shampoo.
Make It Rain Conditioner: I loved the consistency of this conditioner, it wasn't too thick but thick enough. It put the moisture back into my hair and had pretty good slip for detangling. I could of stopped there and used this as my deep conditioner because of how soft my hair felt after leaving this in for a few minutes.
Mask On Conditioning Mask: Now this deep conditioner was super thick! I think I may have used too much in my hair because as I was rinsing it out, I felt an oily film or feeling and it just felt a little heavy on my hair. It did deep condition my hair but I wasn't a fan of the super thick texture and how it felt in my hair. I probably won't use this again but if you are someone who likes super thick conditioners, this may be for you.
Ride Or Die Leave In: Now I was really skeptical at first because it was a spray leave in and they are not my favorite but I was super impressed with this one. It wasn't watery or thin at all and left my hair feeling so hydrated and soft. I am a fan now of spray leave in conditioners…well as long as they are like this one lol.
Twist And Set Twisting Cream: I loved the consistency of this cream, it wasn't too thick and really helped define my hair. It just felt so moisturizing and smelled so good lol.
Tough Cookie Defining Gel: Now I'm trying out layering different products to see how my hair would turn out. This gel paired really well with the twisting cream and did not leave any flaking at all. I didn't use too much so I'm unsure of the hold but next time I try it, I'll update you guys.