Did I need to purchase another foundation…no but it was from Fenty Beauty lol. I have been loving what they have been putting out lately and I think I have a new favorite lol. This new Pro Filtr Powder Foundation launched December 26 (very smart to launch the day after Christmas) and comes in the signature 50 shades. I haven't used a powder foundation in such a long time and wanted to try it out for myself!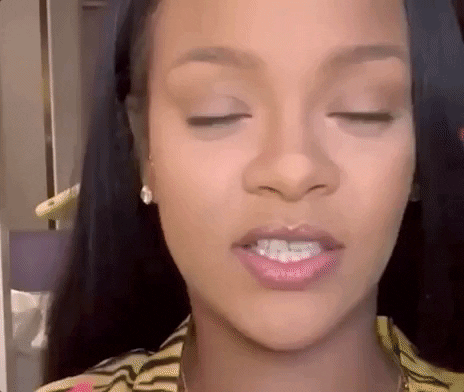 The claims to this powder foundation are that it is long wearing, lightweight, buildable coverage (light to full), non cakey soft matte finish, crease resistant, blurred finish and so much more. This retails at 36.00 (which isn't too bad) and you get .32 oz/9.1 g.
I did a wear test for 8 hours (2pm-10pm) to test some of the claims and see how I like the foundation. I have to say it was very easy to apply (and I realized that I don't have many powder foundation brushes) and a flawless look. It felt super lightweight that I forgot I even had the foundation on. Oh I got the shade 410 instead of my usual 420 because I saw a couple reviews where it swatches darker on the skin.
During the afternoon after applying the foundation, it was holding up well. I didn't start to get oily (I have combination skin with an oily t-zone and the rest of my face is normal) at first and honestly went about my day. Later that evening, the foundation was still looking flawless like I just applied. I didn't touch up at all just to see how it would hold up with my oily t-zone and I was impressed! I did get a little oily but it didn't mess up the foundation or break it up at all.
I highly recommend this powder foundation. It is perfect for those on the go and don't have a lot of time to get ready in the morning or just want something easy to apply. I love how lightweight it is and how it stuck to the claims it made. I think I have a new favorite foundation. Have you tried this foundation before? Anything from Fenty Beauty? Let me know. Have a great weekend and see you Tuesday!