Wow, we are at the end of October already! This month just flew by so fast! Let's get into these updates for my October goals.
Write Everyday for Blogtober on Tumblr
I did pretty well on this goal. I did miss 6 days of writing but I was pretty consistent. It just felt good to get out some of those thoughts and feelings. As I mentioned before, I use that platform for my thoughts, potential blog posts, thoughts that not for this blog and so on. I want to continue being more consistent with it, maybe not everyday but majority of the week.
Post Everyday on IG and Facebook
Now this wasn't a total fail but I honestly got a little fed up and frustrated. I'll start with my Facebook page for my blog. I've been trying to find ways to get my followers more engaged and active on there but nothing seems to be working. I've posed discussion questions, asked if anyone has tried any new products, what they would like to see from me and I see that people are viewing but no response. I'm not sure if I'm not making things interesting enough or people are just not interested. I'm not sure but I got a little frustrated and stopped posting after 2 weeks. I know you shouldn't give up but not too sure if I'll keep that around for much longer.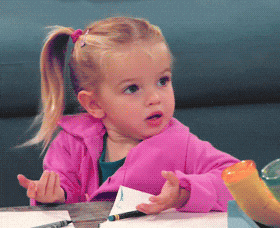 I did pretty well with posting everyday on IG with intention. I didn't want to post just to be posting, I wanted my audience to resonate with it. I started veering off and looking at other posts and just got a little frustrated again. I took a break from posting and it was so needed. I just needed to realize that I am not for everyone. Everyone is not going to like what I post and it is okay. I just needed to remind myself that I'm doing this for fun and not to get so wrapped up in the likes.
This month was a bit of a struggle to get through these goals but I'm glad I challenged myself. I am looking forward to setting up the next set of goals for November. Are you setting monthly goals for yourself? How are you making out with them? Let me know! See you guys Thursday!