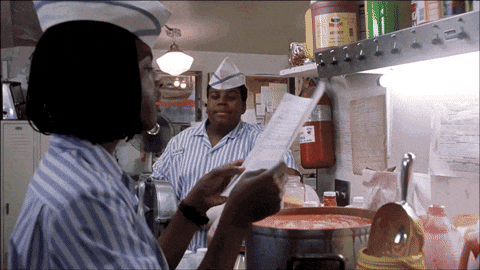 Every once in a while, I like to pick up a poetry book to read. I learned this in a writing class I took a few years ago to help with expressing your words with writing and blogging. Fun fact, I used to write poetry when I was younger, I even had an alternate name for myself and all lol. When I find my old poetry book, I'll share some poems with you guys lol. Anyway, I honestly just got into reading poetry books and love getting lost in them. I can spend hours turning the pages and getting lost in imaging what the author was feeling. I get inspired from reading poetry and it does help with creating blog posts.
Please excuse the stains on the book, I am always spilling something but this came highly recommended by a few blogger friends. I ran right out to get it but it sat collecting dust for a while lol. I came across this while cleaning 2 weeks ago and read it in a matter of days. Even though some of the poems are short and to the point, I was still impacted by the words and message of it. I just found myself flipping pages for a while just reading each poem word from word and visualizing the emotions of it.
I also love that at the end of the book are poem prompts. You can write your own poems which I cannot wait to get into. Some of prompts have words that to have to use or a feeling or memory to write about. I think this is the first poetry I've come across that had these prompts and interested to see if there are any other books like this.
After discovering this book, I looked into the author and just love her IG page (alex_elle). It is full of positive mantras, inspirational quotes and just so much positivity. I also discovered she has other poetry books, journals and affirmations that I'm interested in reading. She also has a new book that is dropping next month that I would love to get my hands on. If you are a blogger, content creator, avid reader or lover of poetry I highly recommend this book. I feel reading poetry taps into your emotions and imagination and can either have you in your feelings or inspire you.
Have you picked a poetry book recently? Do you have a favorite? Let me know so I can check it out! See you guys Friday!