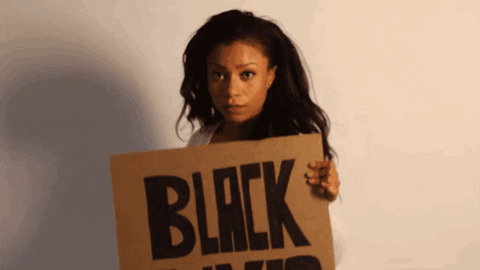 Before I get into today's post…..the actions of last week and what has been currently going on has been so emotionally draining for me. I honestly can't even put into words what I've felt and still feel. I've been angry, infuriated, sad, confused and so much more. I can't understand why people do not get the point of why we are so tired of this. I honestly wanted a dedicated post to how I'm feeling but the words just couldn't come to together and I don't think I'm ready to even address my feelings. This is a serious matter and everyone should be just as outraged as we are! Please don't be afraid to say something, post something, donate, protest, use your platform.
I'm still pushing forward with my monthly goals since 2020 has been just something unexpected for a lot of us. I want to continue with dong things as normal as I can so here are the goals I set for June.
Research About Newsletters – some of you may not know but I started a newsletter called Drea Notes last year. I was surprised when people actually subscribed but the numbers started going down, people stopped opening it and I got frustrated. I want to continue it but need to do some more research to capture people's attention.
Create YouTube Intro – I think it is about time to really have one. I see others that I follow and really love their intros. I've put this one off for too long and just need to create one.
Track Analytics For The Month – I honestly stopped doing this because I would get so frustrated and a bit angry with the data. I know this blog of mine is not a full time paying the bills thing but I still love it and love what I create. I want to see how my blog and Youtube channel do this month.
So that is it for my monthly goals. I hope everyone is going okay out there, staying safe and taking mental health breaks when you need to. Are you still setting goals or following the ones you set at the beginning of the year?