A lot of people are pretty surprised when I tell them my real age and still stand there in disbelief. I've gotten into arguments with people over this before because they really don't believe I am older than I look (people are crazy lol). Why would I lie about how old I really am lol? You know the saying, black don't crack lol.
Anyway I am entering a new year of life and pretty excited to celebrate another birthday. I learned so much about myself last year and it was so eye opening. It feels like I am still learning and getting to know myself as a person as I grow up. I feel like your 30's is about self discovery and setting yourself up for the future. You self reflect a lot and worry about so much. This is the time in your life where people try to rush you into things you are not ready for.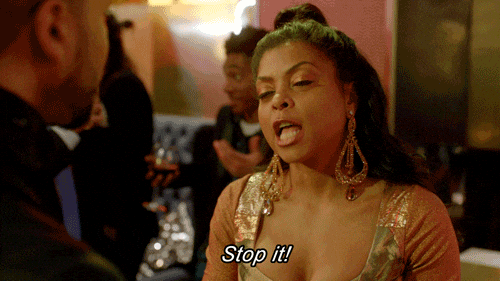 I've learned to ignore those people and stay on course and do things in my time. Once you give into one thing, they are turning around trying to rush you into something else. People need to just let you live your life and just stop please!
I just want to be booked, busy and unbothered like Omarion this year lol. Every year is just such a blessing and I don't want to take life for granted at all. I want to make sure I live it to the fullest and don't have any regrets when I'm older and reflecting over my life.
How do you like to celebrate your birthday?