Back in July, I posted about some of the new skincare items I recently picked up from Black Owned Businesses, you can view that post here: https://naturalledrea.com/2020/07/23/lets-talk-skincare-again-but-black-owned/
Since then, I have been using majority of the products and can give my thoughts and views on them. If you didn't know, skincare is very important to me. I want to look as youthful as I can for as long as I can. I also want to have that flawless base so my makeup looks just as flawless when I apply it. Let's get into these reviews!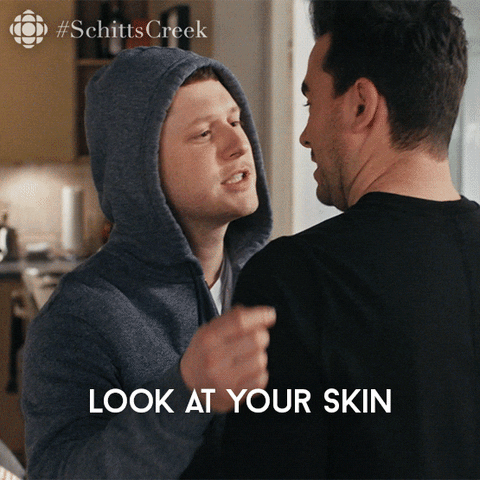 Elements of Aliel Glow Serum and Fresh Face Intense Moisture Balm
As most of you may know, I have a love/hate relationship with facial serums and this one I absolutely love! This serum helps to enhance your natural complexion, brighten, reduce fine lines and wrinkles and help hydrate your skin. I love how lightweight this serum is but it is so effective. You only need 2-3 drops before applying your moisturizer and I've noticed a big difference with my skin over the past couple months. I only use this serum at night but it is amazing.
Now on to this moisture balm. I love a good multi use product and had to pick this up after reading the description. This moisture balm can also be used as a makeup remover, nighttime moisturizer, cleansing balm and even on your hands and feet. I purchased the small size to try it out and I will be picking up the full size very soon. I use this as my nighttime moisturizer and to removed my makeup. I love how this balm feels on my skin and keeps it moisturized overnight. It is a little thick but melts into your skin like an oil. It doesn't feel heavy or oily on the skin and just helps retain the hydration in your skin.
Sugar Goddess Purifying Dry Clay Mask and Illuminating Enzyme Face Scrub
I just have to say I really love every Sugar Goddess product I've tried so far. They carry everything from skincare to body care products and everything has been amazing! I have been looking for a clay mask for a while and just love this one. This mask helps to control oil, reduce acne, detoxify, clear impurities and relieve irritation. I normally use this mask 1-2 times a month to help clarify and detox my skin. It also helps when my skin decides to act crazy and calm the breakout.
This face scrub is like my holy grail scrub and I don't think I'll try another one again lol. I am really serious! I don't know where this scrub has been my entire life but I'm glad I found it. This scrub helps to fade dark spots, reduce acne, oil and restore the natural glow. This scrub is not too abrasive on the skin but you do have to be careful when using it. It just leaves your skin feel so soft, smooth and it just has a glow to it.
Roux By Larease Face and Body Mist
I started using facial mist maybe about a year ago and just love them. It isn't a necessary step but it does help seal in the moisture and add another light layer of moisture on the skin. I thought mist were just for those who have dry skin and but it works fine for us how have combination skin (normal and oily). I love this mist because you can use it on your face obviously but on your body as well. It helps to calm the skin and keep it hydrated as well.
My goal is to have every product I use on my face from a black owned business. I am just about there, just need to find a replacement for my nighttime cleanser (I could actually use the Elements of Aliel Face balm lol) and facial essence that I use from Fresh. I would also love to find a black owned lip balm as well. Please check out all the brands I have featured today and support!
What are some of you favorite skincare products? Let me know! See you guys Thursday!