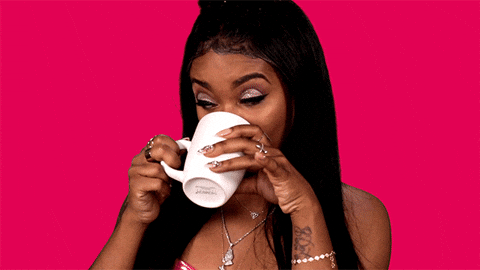 I believe I previously featured this amazing Black Owned Business on my previous platform but I had to do so again. After viewing the recent replay of the IG Live addressing the events that have happened, I had to highlight this business again. Sidenote, I started drafting this in August and got side tracked for some reason lol but I wanted to put this post out.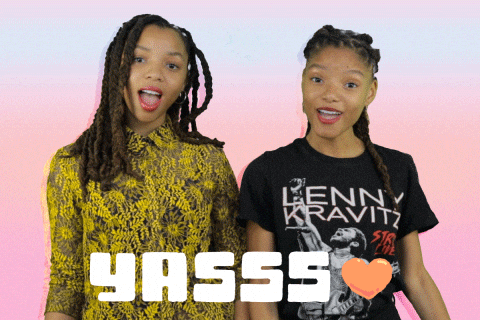 I believe I came across Ivy's Tea Co in the beginning stage of the business or within the first year. I know I saw someone's IG post and became interested. If you knew me back then, I was a heavy coffee drinker and drank nothing else but coffee. The last time I really drank tea was when my Grandmother was alive. I would have an occasional chai tea or green tea but it was mainly coffee.
I love the hip hop vibe and references of Ivy's Tea Co. The names of the teas were super unique and dope and I love that all the ingredients were all natural. It wasn't your typical bagged tea and the flavors were just so different in a good way. It was my first experience with loose leaf tea and it was just so good. I think some of the first teas I tried were Green Bae and Rise and Grind I believe. I was just blown away on deep the flavors were and the amazing benefits. I didn't fully give up the coffee but I started incorporating tea into my daily life.
I love that there is a tea for everyone. There are teas to help with increasing energy, your mood, for those annoying cramps during the time of the month, to relax, for stress and so on. Most of these teas have helped me through stressful days at work, when that time of the month hits, to help me relax and for a boost of energy to get through the day.
Since the beginning of Ivy's Tea Co, the brand has expanded to honeys, tea infusers, more teas and even trap china. The brand was even featured on Beyonce's Black Parade list! I am just so proud of Shanae on how she continues to push forward with growing Ivy's Tea Co despite what others say. She continues to mind her own black owned business and takes the time to educate us on the different herbs in her teas and herbs that are beneficial for our health. I really commend someone who keeps going despite all the obstacles that have been thrown in her way, she keeps her head up and presses forward.
So if you have not checked out Ivy's Tea Co yet…umm what are you waiting for? You can visit the site and support right here: https://www.ivystea.com