Lately, I have been feeling unmotivated and not feeling like I want to do anything. There are times that I just want to stay in bed all day and catch up on shows, take naps, relax, chill without doing much of anything but duty calls everyday. I just don't want to fall into a state of being lazy or not doing much of anything but that is how I feel at times. I just don't want to deal with stuff or do anything at all. I think it is a combination of still being the house due to the pandemic and just me trying to work through my self sabotaging and negative mindset.
We have been dealing with Rona since last year and it just seems like there is some light at the end of the tunnel but still seeing people out here being reckless and not caring anymore. It is just frustrating to see that sometimes. I try not to judge others for what they do cause I understand, this is something most of are dealing with for the first time and it was a lot and we want that "normal" back pre-Rona. I miss the break up of going to a restaurant, the club, a lounge, partying with friends and so on. It has been a struggle not being able to plan certain trips and stuff but I just want to be precautionary and be safe.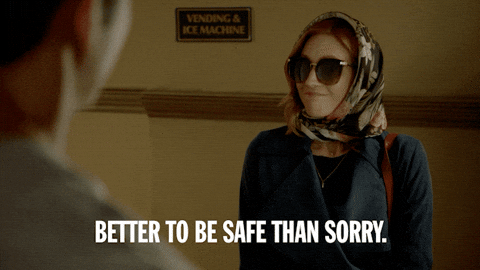 It has been a struggle to stay motivated and not be in my negative thoughts. I know this is something that won't be fixed overnight and it is going to take some time but there are times I am a little impatient and not wanting to going through this. I just need to keep reminding myself that these changes take time and not to rush it because the end results will be worth it. I think another factor is forgetting about taking time out for me and myself. I haven't been doing daily or weekly self care and it has become more of an afterthought than a priority. My self care shouldn't come from going to the grocery store or Target alone (well, going to Target by yourself is self care lol) it should be something more intentional. I am working on that this year and putting more of a focus on the 2nd quarter of this year. I can't keep pouring from an empty cup and giving myself to others on empty, its not healthy at all.
I have been finding some joy being on TikTok though. I know I said some things about it before but it is really fun. I am just using it for fun and not having that pressure for it to be perfect or go viral (hey if I go viral, I won't be mad about it) but it is so much fun. There are so many creative and talented people on there. I look forward to what I'll see on there everyday. I'm thankful for my cousin talking me into joining it.
I pre wrote this post but I feel myself going back into that dark place I was last year after hearing about Breonna Taylor, George Floyd, Ahmaud Arbery and so many other innocent black lives that mattered. It became too much last year and I feel it again with the recent killing of Daunte Wright. I literally cried as I was reading about what happened to him and just felt that anger and sadness come rushing back. When is this going to stop? I am just so sick of this happening over and over. Another hashtag, another debate over who was in the right and who was in the wrong, more ignorance and arguments online, seeing people post hateful things…it is a lot. I find myself more and more wanting to keep my son in the house so nothing happens to him. I don't like feeling like this at all. Change has been long overdue and a lot of us are tired of waiting for it to happen.
Life is life you know, we all are going through different journeys and have different outlooks on life. I know things will get better, just gotta believe it more. See you guys Thursday!