Hey there, Happy Saturday! I'm writing this in real time as I'm sitting here watching Food Network (which I love watching all the time)and enjoying this beautiful weather. My son had a soccer game earlier and scored 2 goals and his team won! We went out food shopping and to get some wood for the fire pit. It has been a great Saturday so far. As much as I need to relax and enjoy the weekend, I am feeling guilty about not getting stuff done around the house. Laundry needs to be done, rooms are a mess, dishes in the sink, thinking about creating and batching content and so much more. I do struggle at times to just relax and enjoy the day when all those things are running through my head.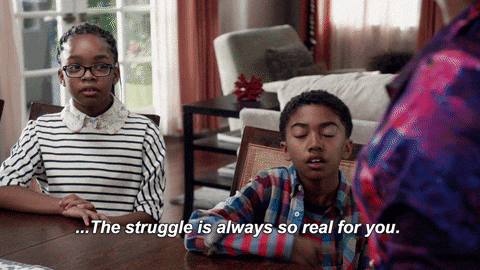 I'm also struggling at work….yes still. I hate that I'm dreading going into that office and wishing I had the ability to work from home some days. This place should not have me second guessing myself and feeling like I'm not good enough. My mental health is starting to take a toll and I just can't go through this again. I know every work place is not going to be the same and you have to deal with some difficult things but I never imagined being back in a toxic workplace. It is hard some days where I just want to hand in my notice to leave but then I think about all those bills and being an adult that I want to give back. I just don't like having a lot on me because it can cause unnecessary stress that you don't need. I am hopeful that things will either get better or I get a better opportunity because this is not it.
Now I am just going to sit outside for a bit and enjoy this beautiful weather. I know at some point I will get to those dishes, cleaning and laundry…oh and I have to wash my hair tomorrow too lol.