I really needed that 3 day weekend but it feels like Monday again lol. I had to remind myself that it was Tuesday but we do have a short work week. I am happy to get back to the weekend.
At the beginning of the year, I set out to establish a morning routine. I honestly didn't have one to begin with and always started the day off in chaos. I would wake up late, run around trying to find something to wear, fight with my son to get up and dressed and so on. It wasn't a good way to start out the day. I had some success with preparing things the night before but eventually feel off. Now that we are in the middle of this quarantine, I kinda let the morning routine go since I wasn't commuting anywhere but still started the day off in chaos. I was not prepared for things and just winging it. I thought about how important it is to still have a morning routine. Even though we are just going from the bed to the office, dining room table or living room office, we still need to set ourselves up for success.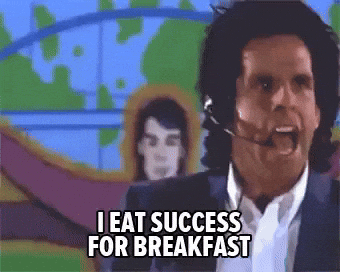 One of the main questions you want to ask yourself is what do you want to accomplish in the morning? Do you want to get up early enough to exercise, meditate, clean or enjoy some quiet time? How do you want to set the tone for the day? My main goal for a morning routine is to be organized and start the day off on a positive note. I notice when I was unorganized, waking up late and running around like a crazy person, I would start off being in such a bad mood and it effected the work I did. When I did have things together, I was ready to start my day on the right foot.
I honestly wanted to be one of those moms/wives who got up at 5am, got washed up and dressed, cleaned the house and cooked breakfast before anyone got up. I love my sleep more than anything so this version wasn't going to work. I am working on waking up as early as I can. Here is my typical morning routine:
I wake up, pray, hop in the shower, wash my face, brush my teeth, lotion, get dressed, make coffee, check person emails and social media and have some quiet time for logging into work. I want to work on incorporating some exercising or something else within that routine but it has been working for me so far.
Try asking yourself what you want to accomplish in the morning and try to create a routine if you don't have one already or try to make improvements to the one you already have. We should all be starting the day off on a positive note despite what is currently going on.
Do you have a morning routine? How are you making out with it? Let me know and see you Thursday!